Piston actuators are fundamental components in various industries, playing a crucial role in controlling valves, dampers, and other mechanical systems. Selecting the right one is essential to ensure optimal application performance and efficiency. If you're looking for high-quality piston actuators for sale, this comprehensive buyer's guide will explore key factors to consider when selecting one that best suits your needs.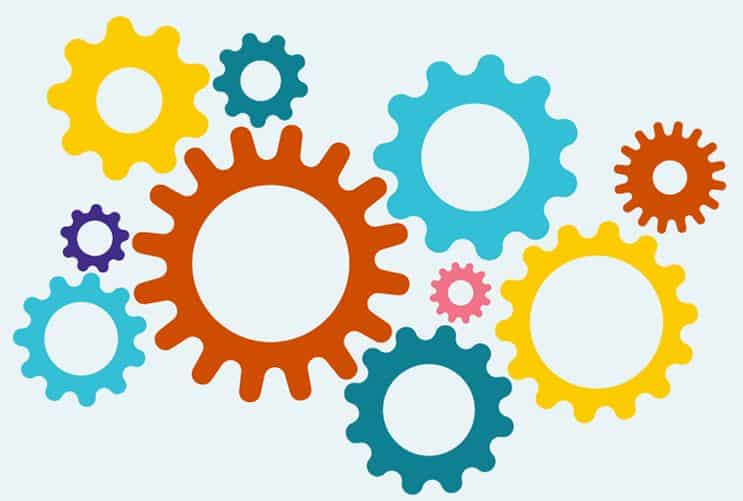 Understanding the Basics
Before exploring the selection process, it's essential to understand what piston actuators are and how they work. Piston actuators are mechanical devices that use the linear motion of a piston to produce force, which can be used to control the position or movement of a load. These actuators are available in various types, including hydraulic, pneumatic, and electromechanical, each with unique advantages and applications.
Types of Piston Actuators
Now that you have a clear understanding of your application requirements let's explore the various types of piston actuators:
Hydraulic Piston Actuators: These actuators use pressurized hydraulic fluid to move the piston. They are known for their high-force capabilities and precise control. Hydraulic actuators are commonly used in heavy-duty industrial applications, such as construction equipment and manufacturing.
Pneumatic Piston Actuators: Pneumatic actuators use compressed air to generate linear motion. They are often chosen for their simplicity and cost-effectiveness. Pneumatic actuators are ideal for applications where precise positioning and high force are not critical.
Electromechanical Piston Actuators: These actuators convert electrical energy into mechanical motion using a motor-driven screw or belt mechanism. They offer precise control and are commonly used in applications where accuracy and repeatability are crucial, such as robotics and automation.
Key Selection Criteria
Now, let's delve into the key criteria to consider when choosing a piston actuator:
Force and Speed: Match the actuator's force and speed capabilities with your application's requirements. Ensure the actuator can provide the necessary force while meeting the desired speed.
Environmental Conditions: Consider the operating environment, including temperature, humidity, and exposure to corrosive substances. Choose an actuator that can withstand these conditions to ensure longevity.
Power Source Compatibility: Ensure that the actuator is compatible with your facility's power source, whether it's hydraulic, pneumatic, or electric.
Size and Mounting: Evaluate the available space for the actuator and the mounting options. Ensure the actuator can fit within the allocated space and be securely mounted.
Control and Feedback: Determine the level of control and feedback required for your application. Some actuators have built-in control systems and sensors for precise positioning and monitoring.
Maintenance and Reliability: Consider the ease of maintenance and the reliability of the actuator. Look for models that are known for their durability and have a track record of minimal maintenance requirements.
Research and Comparison
With your application requirements and key criteria in mind, it's time to research and compare different piston actuator models. Here are some steps to follow:
Manufacturer Research: Identify reputable manufacturers and suppliers known for their quality piston actuators. Look for customer reviews and testimonials to determine their reputation.
Product Catalogs: Explore manufacturers' catalogs to find actuators that meet your specifications. Pay attention to technical specifications and features. Many online marketplace offers a wide selection of high-quality piston actuators for sale, making it easy to find the perfect component for your industrial application.
Request Quotes: Contact multiple suppliers to request quotes for the actuators you are interested in. Compare pricing, lead times, and warranty information.
Consult with Experts: If you're unsure about your selection, consider consulting with experts or engineers specializing in piston actuators. They can provide valuable insights and recommendations based on your specific needs.
Maintaining and Servicing Your Piston Actuator
Once you have selected the appropriate piston actuator for your application, focusing on its long-term performance and reliability is essential. Proper maintenance and servicing are key to ensuring that your actuator continues to operate efficiently. Here are some crucial considerations:
Regular Inspection and Lubrication: Implement a routine inspection schedule to check for any signs of wear and tear, leakage, or damage. Lubrication is often necessary to keep the actuator's components moving smoothly. Be sure to use the recommended lubricants specified by the manufacturer.
Preventive Maintenance: Consider implementing a preventive maintenance plan to prevent unexpected breakdowns. This may include replacing seals, gaskets, or other worn parts regularly, even if they appear to be functioning properly. It's often more cost-effective to replace these components proactively than to deal with downtime caused by a failure.
Troubleshooting and Repairs: In the event of a malfunction or decreased performance, it's essential to have a troubleshooting process in place. Identify common issues and their potential causes. If necessary, seek the assistance of qualified technicians or engineers to diagnose and repair the actuator.
Conclusion
Selecting the appropriate piston actuator is a vital decision that can greatly influence the effectiveness and efficiency of your industrial applications. By thoroughly understanding your application requirements, exploring the different types of actuators, and considering key selection criteria, you can make an informed choice that aligns with your goals. Remember that selecting the right one is an investment in the long-term success of your operations. Take the time to research, compare, and consult with experts to ensure you find the perfect match for your needs.