31 August, 2020: The first virtual edition of Global WoodShow is all set to take place from 7 – 9 September, 2020. Exhibitors and visitors will be able to avail an umpteen amount of benefits such as reduced participant cost, networking with elite industry experts, promotion of brand scope and portfolio digitally, increased return of investment, direct networking and chatting opportunities between exhibitors and visitors, exclusive deals on offer and strong opportunities to close business deals with serious buyers virtually.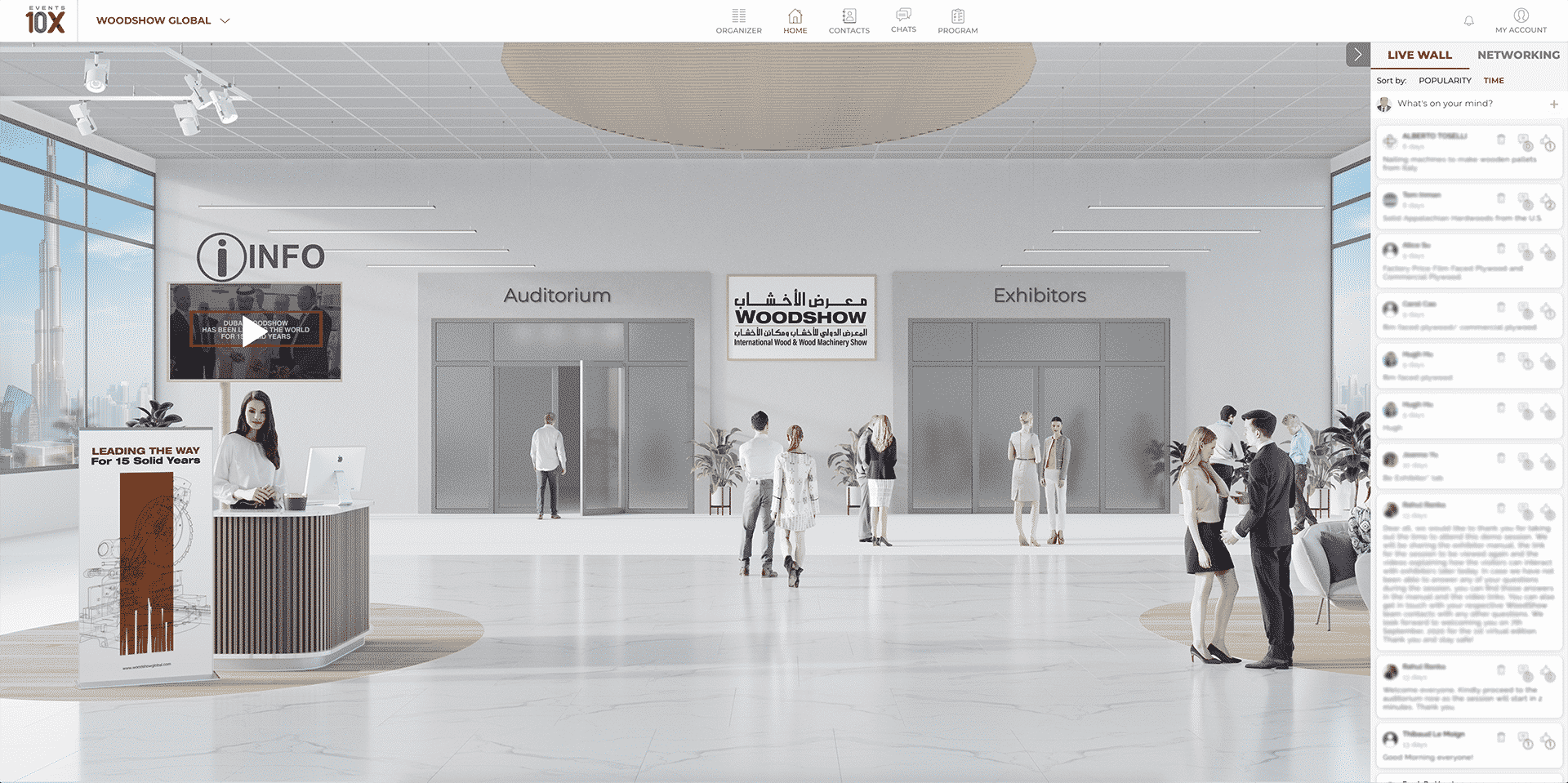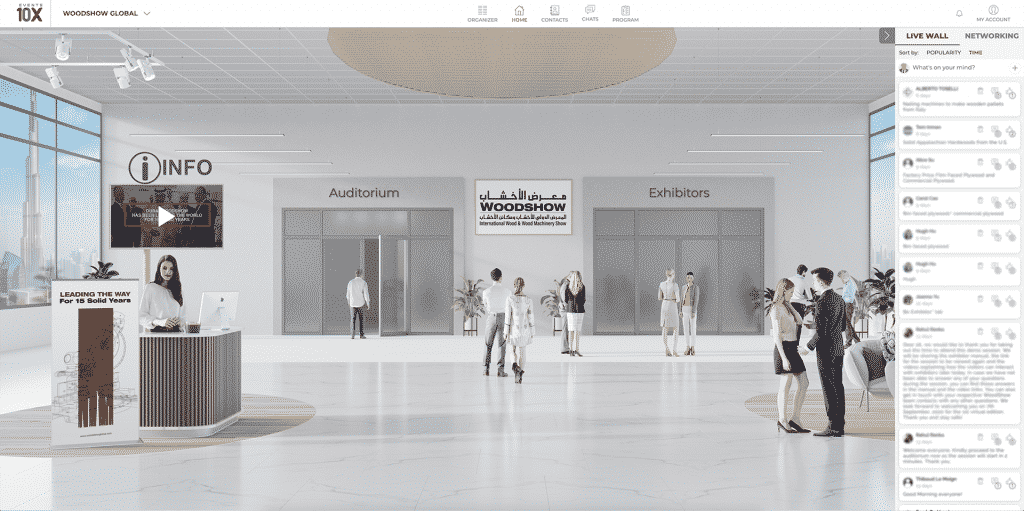 To ease the B2B meetings, video meetings shall be conducted through the platform which will allow the participants to easily connect and put forward their ideas and best practices. Keen exhibitors seeking an incomparable chance at attaining global exposure can launch their latest products and technologies. 24 hours of online interaction will be provided by the WoodShow portal which will cater to all your immediate inquires. For any queries, participants can interact with agents through the live chat or browse through the questions (FAQs) on the portal.
Visitors can register their virtual visit through the following link: https://event10x.com/event/woodshow-global/register?registerAsParticipant=true and attend the show from 9:00am to 6:00pm daily (Dubai time, GMT+4).
The Global WoodShow is the leading destination for wood specialists, professionals, entrepreneurs and key leaders from over the last 15 years. Their premium shows have been running successfully across Dubai, Cairo and Gabon covering Middle East, North Africa, Western and Central Africa with 100,000+ Visitors, 500+ Exhibitors and brands and 100+ participating countries.


Acknowledging the ongoing circumstances of the current global crisis creating uncertainty, travel bans and restrictions, The Global WoodShow aligns with all precautionary measures and has initiated a safe virtual exhibition to encourage business continuity and continue supporting the wood and woodworking industry. Participants can engage in a virtual business-to-business meeting place for the wood, wood accessories and woodworking machinery industry. Suppliers, manufacturers & machinery companies can showcase their products, innovative technologies, production scenarios and large-scale machinery virtually.

Mr. Dawood Al Shezawi, President, WoodShow Global Organizing Committee said, "The WoodShow promises to provide a high-quality annual business event that will offer abundant opportunities to industry professionals. It will be a valuable experience as we bring key decision makers from the industry to you. This virtual platform will gather exhibitors from countries around the world with no travel hassle. You will not only be able to interact with your suppliers safely but also open up new doors to reactivate your business."
Find out more at http://www.woodshowglobal.com/