"Quit rates have been steadily increasing over the past 10 years," US-based professor of management Kristie McAlpine recently told the BBC, underlining why the much-publicised 'Great Resignation' evidently did not start with the COVID-19 pandemic.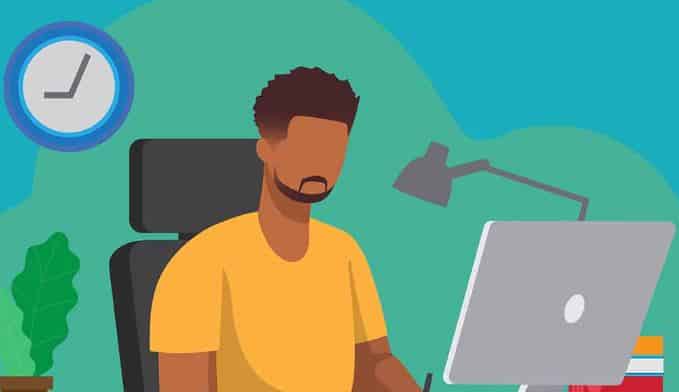 Indeed, resignation letters have continued piling up in historically high numbers even as the pandemic threat has receded. Overall, since March 2020, online searches for 'work from home jobs near me' have grown by 300%, as London Loves Business reports.
The pandemic's role in the Great Resignation  
There are suggestions that the trauma of the COVID crisis led many people to look again at what they wanted to get from their work.
"We were going through a time where we lost millions of people," McAlpine, of Rutgers University School of Business — Camden, recalled to the BBC. "It's hard to imagine how that can all occur and not kind of force us to think about what's important to us."
In this light, the 300% figure — as revealed in research by the HR firm Cydney's Creative Solutions — should not overly surprise.
However, many people have remained active in hunting for jobs, with the Cydney's findings also including a particularly recent 40% increase in online searches for 'jobs' over just a six-month period.
Why have resignations continued at a staggering rate in 2022?
In January 2022, 29% of UK workers reported that a job change was something they were considering for that year. For many US workers, however, this prospect became more than just a consideration — as, in March 2022, 4.5 million of them actually did quit.
One big reason why could have been a widespread yearning for more flexibility in working practices. Cydney's has found many of its clients claiming that hybrid work models have brought them numerous benefits — including reduced commuting time and higher productivity.
However, another factor could be an emerging focus on wellness — for both employers and employees. Many Cydney's clients have started offering their staff heightened support packages ranging from team wellness activities to counselling sessions.
What could employers do to combat the Great Resignation?
Cydney's Creative Solutions founder and CEO Camile Duria has urged business leaders to "reassess their existing HR resources and set out to bring them in line with the new expectations from workers."
If you run a business, its office might not be particularly suited to workers' post-pandemic priorities — especially if your company originally moved into this office before the pandemic.
So, you might want to consider booking a new flexible workspace ideal for hybrid working. Workspaces like this are available to rent in various major UK locations — including London, Birmingham, Bristol and Milton Keynes.
Finding a cost-effective workplace like this could also free up money for your business to potentially spend on supporting its employees through the current economic turmoil.
New figures indicate that, worldwide, the increased cost of living is now a major concern for 29% of Generation Z workers as well as 36% of millennial workers. Therefore, the financial perks you offer to employees could hugely assist you in keeping them.
0