Ever since the first caveman made an honest buck by selling animal skins as loincloths, businesspeople have been addressing the twin goals of making more money and spending less. For businesses where getting the goods out to the customer is a significant part of the process, the challenge comes down to the economics of transportation, and the recent development that can really help here is fleet management software.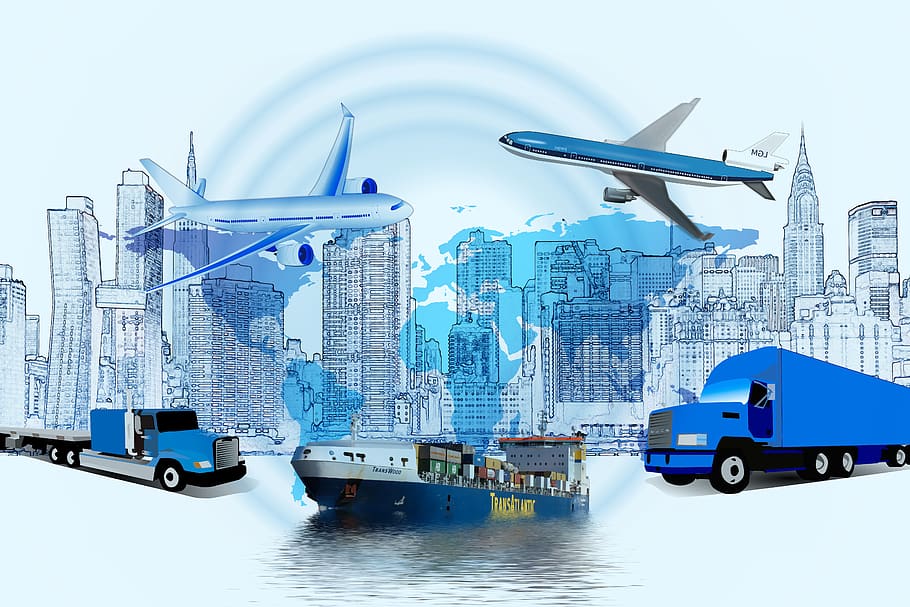 Technology's Power of Analysis
Having an analytical mind is a great attribute in business, but everything you look to is going to take time, so why not get a system installed that does it for you? Then you can use data science to make informed decisions and get stats in depth and detail most of us would find both tedious and difficult? Let's say you have a fleet of trucks. That means a roster of drivers, and an ever-lengthening list of destinations and constant monitoring to ensure you're doing it efficiently. The software doesn't get bored, it doesn't have to use the bathroom or pick the kids up from school; it does the job, probably in real time, and at any time.
Fleet management software can keep track of where your vehicles are and what route they took to get there. If you know the optimum route and the driver has gone a different way, a discussion may be in order, and you can address the problem directly. The software will also say how fast the truck was going, where it stopped and for how long. There is no way you could know this kind of information without using specialized software.
Fuel Cards for Truckers
In addition to the technology that lurks in your IT system, where there is transportation there is fuel, and if your fleet must rely on gasoline, fuel cards for truckers are a great way for companies to track fuel purchases, set spending controls, and get significant discounts. There are plenty on the market, each with its advantages and its downside, so really, it's a just a question of studying the different options and making comparisons. There are, of course, websites that will do this for you, but whether you use one or opt to do it yourself, some facts and figures are called for here. Your business isn't like everyone else's; you have different requirements, different priorities, different preferences, and it is important to find the card that suits your circumstances and needs best.
What About Going Electric?
Electronic vehicles (EVs) are becoming increasingly common, and they are particularly appropriate if your fleet is comprised of cars and pickups. The bigger beasts may be a while reaching the same levels, but if small is beautiful in your case, you can be a pioneer in your area, the far-sighted company that cares about the environment. In that case, you need to learn what you can about these silent angels of the road.
Where can you charge the cars when out and about? Can you get the hardware installed in your premises and how much will that add to the cost of the vehicles? How far will they go on one full charge? What level of maintenance is required?  It is also worth finding out what is on the horizon: what innovation may land soon that changes the game for the better? Self-recharging batteries? Why not? Somebody must be working on ideas like that. They've already come up with driverless vehicles, and even if it is still being tested and refined, the experts are on the case.
Drone Deliveries
Another option that is proving to be a game-changer when it comes to money saving technology is drones. These unmanned aerial vehicles have numerous applications in logistics operations, from inventory management and tracking, to making deliveries. Drones can be used to conduct regular aerial surveys of warehouses or distribution centers, providing real-time data on inventory levels, and identifying any discrepancies or inefficiencies in the supply chain.
This information can then be analyzed to optimize warehouse layouts, reduce waste, and improve order fulfillment rates. Additionally, drones can also assist with delivery operations by autonomously transporting small packages directly to customers' doorsteps. With their ability to bypass congested roads and navigate through difficult terrain quickly, they provide an ideal solution for last-mile delivery challenges faced by many logistics businesses.
0