In the last two years, the financial services industry and its ecosystem have grown, changed, and become more competitive thanks to digital technologies. This push for digital adoption is mainly caused by the COVID-19 pandemic, governments' efforts to have a digital economy, faster and widespread internet access, and smarter electronic gadgets.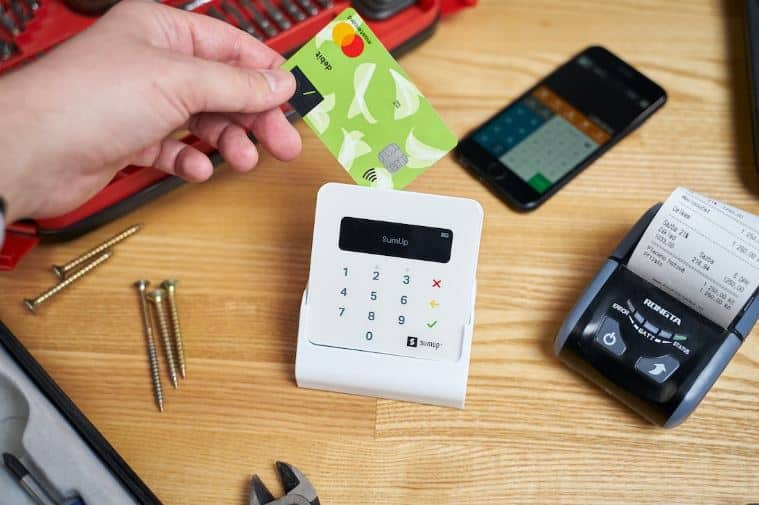 The best part is that digital banking and Financial Technology (FinTech) platforms will constantly evolve and improve, and 2023 is no exception. According to Forbes, the FinTech industry is expected to grow and reach $174 billion in 2023. Additionally, these advancements are foreseen to be more accessible, data-driven, transparent, cross-border, frictionless, and cost-effective. 
Here are the top trends that'll define FinTech and the financial ecosystem this 2023.
Embedded Financing 
Embedded finance is becoming more popular in FinTech and will likely be the main trend this year. The term "embedded finance" is the seamless integration of a wide range of financial services and products that can be used within certain non-financial apps and websites. 
Take Buy Now, Pay Later (BNPL) as an example. With this service, a customer can buy something first and then pay for it over time. The best part is that it usually doesn't charge interest, making it a good choice for many buyers.
There are so many fast-growing embedded finance models. Experts think that they'll lead the next payments revolution. The market for embedded financial services is seen to grow by 40.4% annually for the next few years.
Digital Lending 
The digital lending ecosystem has continued to help low-income groups and small and medium enterprises (SMEs) get credit. The only difference is that many digital lenders, like CreditNinja, are now upgrading their technology to fine-tune their products. They use robotics, machine learning (ML), and automated data analysis tools to make better credit decisions. 
For example, many lenders are adopting unified dashboards, analytics, and ML-based models. These will make customer acquisition and onboarding processes automated from start to finish. It includes application processing, applicant assessment, screening, service, collection, and analysis. As a result, the loan application process will be even faster, immediately helping borrowers with immediate needs. 
More importantly, digital lending won't only pave the way for financial inclusion of the underserved population. It'll also encourage financial literacy in this group. They'll eventually learn how to choose the right financial services, which will help them improve their overall financial health. 
SaaS
Software as a service (Saas) is one of the hot FinTech trends to look out for in 2023. This sector is moving in the right direction and will reach $623 billion in 2023, based on an 18% compound annual growth rate (CAGR). 
With SaaS services, companies can access and pay for software applications hosted in the cloud without installing them on their servers or computers. It eliminates a lot of extra costs that come with it, so companies can put their money and time into improving the customer experience. 
Additionally, using SaaS gives companies access to powerful tools with better security protocols for storing and managing data. These processes are typically complicated or expensive for a single company to set up on its own. 
Neo-Banks
The neo-banking industry became among the safest and most convenient banking options during COVID-19 and is still tremendously expanding these days. Its global market size is expected to grow at a CAGR of 54.8% between 2023 to 2030.
Neo-banks are new-age banks that are entirely online and on the cloud. They offer digital, tech-first financial solutions for making payments, sending money, getting loans, and more. Unlike traditional banks, neo-banks have a smoother user interface (UI), automation, faster response times, and lower costs. However, many neo-banks aren't regulated, so their services may be limited. 
Another perk of neo-banks is that they can make customized offers based on data analytics and artificial intelligence (AI). For example, using big data and analytics in assessing current credit histories and other factors, a student-focused neo-bank may offer credit cards to students who want to study abroad. Plus, as stated, all processes are conveniently done online. 
IoT
The Internet of Things (IoT) makes it possible for devices connected to the internet to collect data, analyze it, and then act on it without help from a person. IoT has made FinTech products and services safer, more efficient, and easier to use. 
For example, with IoT devices, financial institutions can embed sensors into their financial products to monitor customer activities. They can also automate responses based on preset customers' preferences or behaviors, including automatic payments prompted by changes in customer spending patterns. 
IoT devices also feature voice recognition technology for authentication. It makes logging in easier and makes accounts more secure by making them harder to hack. 
Moreover, voice recognition can make technology more inclusive and accessible for people with disabilities. For example, since it only requires voice, it's an ideal option for users' speech difficulties, visual impairments, and other conditions like arthritis and hand tremors that can be worsened when typing continuously.
Final Thoughts
These 2023 FinTech trends generally focus on financial inclusion and customer retention. With more sophisticated automation and integration, it's safe to expect that services tailored to suit every individual's unique financial needs and capabilities will be more accessible. 
0