The SaaS industry is experiencing a boom, and forward-thinking companies can develop an exceptional profit margin with the right product.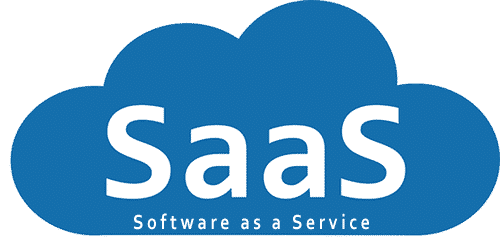 For your SaaS business to stand out from the crowd and generate a huge ROI, it must develop an engaging marketing strategy.
As the sector is rife with competition, you'll need to focus on promoting your software, increasing confidence in your brand, and setting your business apart from its rivals.
If you're ready to create a clever campaign, check out these four marketing tactics your SaaS brand might not have tried.
Rev-Up Your Revenue with Referral Marketing
It is foolish to overlook referral marketing, as it is the online equivalent to word-of-mouth advertising.
Your company must encourage as many customers as possible to recommend your product to their friends, family members, or professional network in-person or via digital platforms, such as LinkedIn or email.
The more recommendations your current customers make, the more leads you could generate each month and the bigger your business's annual profit margin.
As a referral will come from a person they know, a prospective customer is more likely to trust your brand and place an order.
Encourage customers to refer your brand by introducing a customer referral program or providing access to a premium feature for a successful referral.
Dropbox is a great example, as the company promises to provide its users with extra storage after successfully inviting friends.
The innovative tactic helped the brand grow from 100,000 users to 4 million in 15 months.
Promote Your Insurance Policy
Modern consumers expect SaaS companies to provide fast, stable, and effective software.
The last thing they will want is for a product to let them down when they need it, which is why they will want to buy from a dependable company.
Promoting your business insurance coverage will give customers peace of mind that you can recover their lost income or pay for a lawsuit following a service outage.
The right insurance policy could help your business financially recover from a serious business error, defense fees, or a business interruption.
Simplify the Sign-Up Process
A long sign-up process for a SaaS product will cause prospective customers to feel frustrated and bored.
Make sure you don't lose an order by simplifying the sign-up process on your website. For instance, reduce the initial steps to maintain a customer's interest and help them place an order quickly.
Remember, some customers might not feel committed to buying your product, and a lengthy sign-up might give them more time to think twice about placing an order.
Minimize Software Options
More products equal more customers, right? Wrong. While you might believe a vast array of products will increase sales, too many options may confuse your customers or provide too much to consider.
Rather than missing out on many orders, minimize your software options to simplify your customers' choices. This will ensure they find the exact product for their requirements and budget, and they won't need to study different packages to avoid making a mistake.
0