Many of today's average retail banking customers are considered "digital natives," or people who have grown up and gotten acclimatized to the ubiquitous presence of technology. It is now like second nature for many customers to use their bank's core technologies to pay their household bills, settle their loan payments, or transfer for personal and business purposes—all in just minutes, using only a computer or a mobile phone.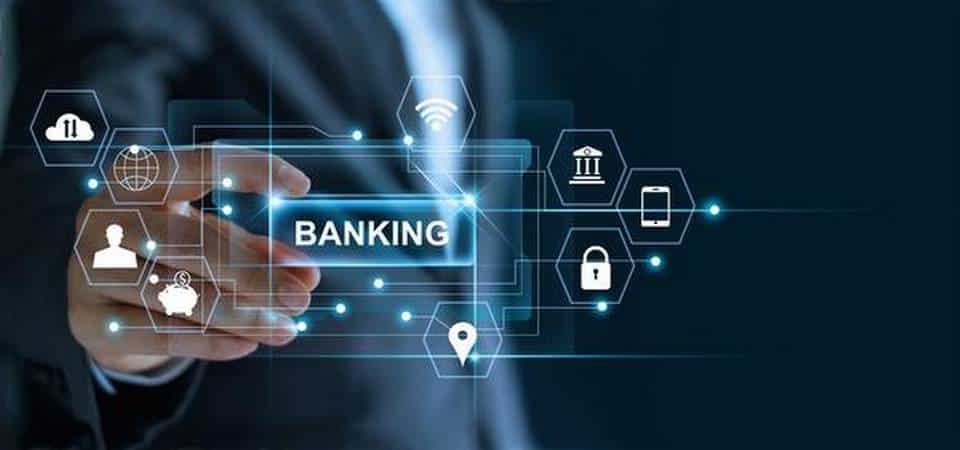 Banks have taken notice, and many have gone the extra mile and shifted into more digitally driven retail banking models. This likely holds true for your own bank and its retail banking program. However, the fight to hold on to your market share won't be an easy one. There's no guarantee that you'll keep all your retail banking customers loyal to your brand, or that you'll attract as many new customers as you hope to, just because you've undergone a digital transformation. Like-minded financial institutions have attempted to do the same, which makes it a pretty tight race to the top of the retail banking industry.
Knowing just how stiff the competition is, what can you do to satisfy your current retail banking customers—and better yet, how can you get them to recommend your bank to others? To answer that question, here are five useful tips to strengthen your retail banking efforts.
Open Up Different Touchpoints for Retail Banking
Some of your retail customers may still choose to go the traditional route and settle their banking transactions over the counter. However, a large chunk of them will want multiple touchpoints with your banking ecosystem, for example through their smartphones, tablets, laptops, and even wearables. One way that you can keep them satisfied is to invest in technology that makes instant, round-the-clock omnichannel banking easy for you to handle. Consider onboarding a digital banking platform that will allow you full dexterity when managing your retail customers' banking journeys across multiple channels.
Make It a Breeze to Open New Retail Banking Accounts
How do you win over a new crop of retail banking customers who are deciding between your brand and another brand? The answer lies in making sure that their first experience with your bank—i.e., opening an account—is a simple and pleasant one. Revisit your current customer enrollment processes to streamline them and remove redundancies, without compromising on your know your customer (KYC) and customer due diligence (CDD) standards.
Deliver Innovative New Products That Fit Your Customers' Life Stages
Next, look for ways to bolster your bank's product development for its retail banking offerings. Sticking with the same lineup of generic-looking account offerings, and failing to communicate what kind of customer they're actually for, will result in the stagnation of your retail banking program. Try innovating your roster of products to include distinct perks, for example rewards points for thrifty customers. You can also enter into a bancassurance agreement with an insurance carrier to give young, health-conscious, or especially pragmatic customers additional insurance benefits with their account. If your products can truly resonate with your retail customers' needs and values at specific stages in their life, you'll have an edge over your competitors.
Improve the User-Friendliness of Your Retail Banking Platforms' Interfaces
Given how often retail banking customers turn to their banking apps and websites, it helps for a bank to invest in enhanced user experience (UX) for these channels. When you do this for your own retail banking channels, aim for simple, streamlined, and intuitive UX that makes it a pleasure to transact through your bank's system. Your customers may consider leaving your bank if your interfaces are confusing, tiresome, and difficult to navigate. The opposite also applies: you'll cultivate a loyal following among your retail customers if they can associate your brand with great UX.
Offer Multiple Options for Customer Care and Engagement
Gone are the days of relying only on telephone hotlines to address customer service concerns. You should expect your customers to want to reach out to you through multiple mediums, for example through email, chat, and even social media. You'll be able to decongest the high volume of retail banking requests and increase the efficiency of your customer care by employing technologies like automation and artificial intelligence. Automate and use chatbots for relatively simple process flows while letting your customer care team resolve more complex problems. If you can already anticipate that your customers want speed, accuracy, and thoroughness in the resolution of their concerns, be proactive when it comes to strengthening your customer care.
Final Words: Customer Satisfaction Plays a Big Role in the Success of Your Retail Banking Program
Your retail customers account for a huge part of your bank's existing clientele. The happiest of them will serve as effective brand ambassadors for your bank, especially to new customers who are still deciding on a provider. Make it a priority to improve upon your retail customers' satisfaction, and you'll be able to take your retail banking program to new heights.
0