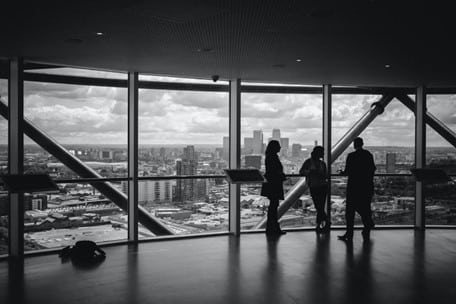 Starting your entrepreneurial journey can be full of excitement but also full of uncertainty, especially if it's your first business. Learning everything from market search to figuring out finance and logistics can get overwhelming sometimes. If you're on your way to launching your first startup, we're here to help. Here is the business advice for new entrepreneurs:
1.   Make a Business Plan
As Tory Johnson said, a simple business plan is often the best approach in the beginning stages of developing your organization. Every startup needs to have a solid business plan before starting. This in-depth document details your business model, target audience, market segmentation, cost distribution, and pricing strategy. It also summarizes the core values and mission statement, setting clear objectives for the future of the business and holding you accountable for your goals.
The comprehensiveness of your business plan can vary depending on the nature of your business and the owner's preferences. It can be as short as a one-page report or an entire document. No matter its length, a business plan will help you gain external finance as it can be used to get loans from banks or other financial institutions. A well-drafted plan can even help you create your pitch to potential investors and gain that investment for your business.
2.   Networking
When your business is starting, your network can be your biggest asset. It would be best if you did not treat your competitor businesses or market leaders of your industry as adversaries but learn from them instead. They have years of industry experience and crucial knowledge of market trends. You should network with the team at your competitor's business and learn from their experience to avoid making any mistakes in your entrepreneurial journey.
To establish your presence in the market, you should take the time to cultivate relationships with your customers. This will help you establish customer loyalty and get consistent orders for your product or service. Word of mouth referrals can help you gain more clients over time and is the most affordable marketing strategy for new businesses.
3.   Learn About Finance
Finance is the lifeblood of every business. As a new business owner, learning about finance is essential to help sustain the cash flow in your business and protect your business from any monetary theft or fraud. It would help if you considered investing in books or online courses that can teach you fundamentals of financial sourcing, basic accounting like financial statements, cash flow charts, and differences between purchase order and invoice, as well as other core concepts. This knowledge will enable you to let your startup thrive financially.
Learning about finance will also help you gain your initial funding or startup capital through seed funding or investments. This can help you gain finance for starting out or even expanding your business in the future.
4.   Hire Professionals
When your business is starting, hiring a professional to assist you with the business launch can ensure that the launch goes smoothly. Opening and operating a business is not an easy task, and professionals have years of experience on their hands to help guide you through the process. They are also aware of your industry's federal and state regulations. This assistance can help your business become more compliant with the legal rules and help avoid any potential lawsuits in the future.
Endnote
Starting a business requires a great deal of effort. However, it can be easy if you have the right mentorship, a business plan, and your finances. There is no harm in seeking professional help to kickstart your new venture. This will help delegate your workload and ease off the work burden.