The giant Deutsche Bank is near bankruptcy, and, according to the Financial Times, the only way to save it would be if its retail boss, Manfred Knof, could extract €1.4bn in annual cost savings and increase revenues.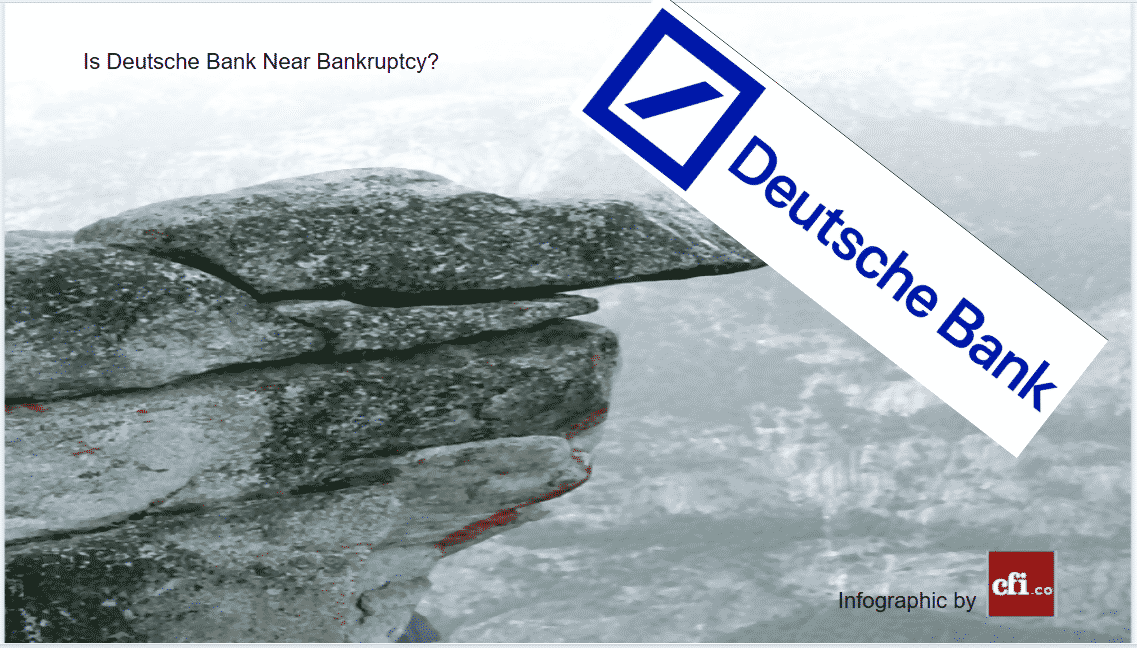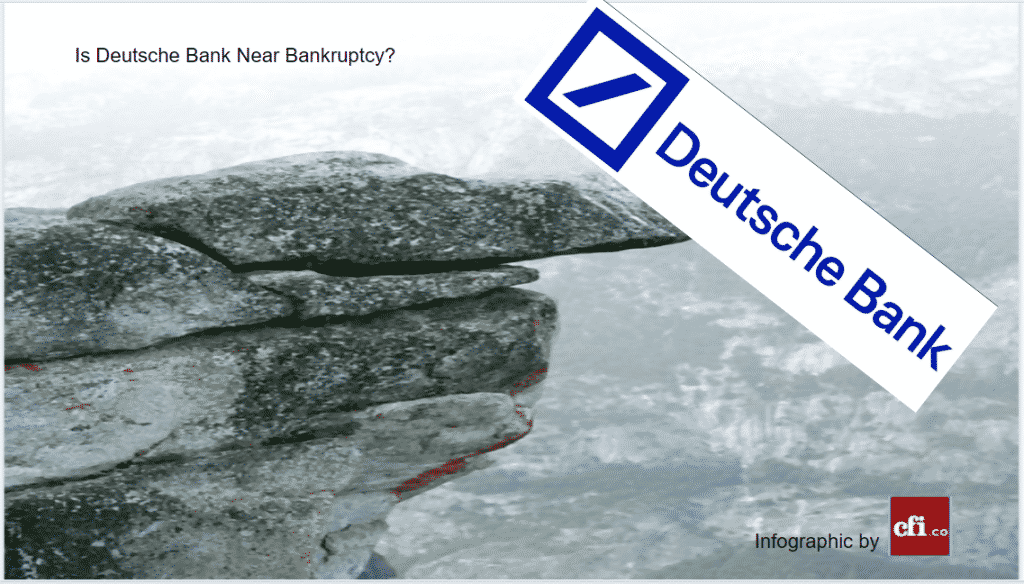 When did it all start?
That the Deutsche Bank is near bankruptcy is now news at all. The rumors started back in 2013 when the investment bank recognized the need for capital. To obtain those funds, they sold shares worth 4,500 euros. But that wasn´t enough and, shortly after that, they offered more shared with a 30% discount. This measure, of course, enraged those who had bought shares before.
Two years after those events, it was pretty clear that the Deutsche Bank lacked money, and it faced a net loss of almost 7,000 million euros, something that hadn´t happened since the 2008 crisis.
What put the Deutsche Bank in this situation?
According to the Professor of Economics and Law William Black, what put the Deutsche Bank near bankruptcy were the mistakes and financial crimes. He literally claimed in March 2018, that the Deutsche Bank (DB) was the "largest criminal enterprise in Germany."
Professor's Black words caused a huge impact, and many wouldn´t take his words seriously. However, in mid-October 2019, Chicago Federal Judge John Tharp ruled that ex-DB traders can be prosecuted for alleged "spoofing," under the wire fraud statute. This decision will enable criminal cases against two former Deutsche Bank metal traders, accusing them of spoofing trades. Allegedly, the two men had been manipulating precious metals markets from 2009 to 2011.
Seeking solutions
In the beginning, the solution to save the Deutsche Bank, the possibility of merging it with the Commerzbank, was considered. Yet, as this other German bank had enough problems on its own, German regulators discarded the possibility since merging two entities, both with huge losses, would worsen the scenario.
Drastic measures to deal with Deutsche Bank near bankruptcy
High hopes were put into the "ruthless" retail boss Manfred Knof management, who is determined to deliver results. The recently announced decisions reducing the Executive Council, performing a rigorous restructure of the investment bank, and cutting down 18,000 job positions up to 2022, are part of the strategy of reducing costs and focusing on the activities of corporate banking, financing, currency exchange, private banking, and asset management.
Regarding most cuts, Deutsche Bank has said that most of them will affect back-office staff and support roles, located in places as distant as Florida, India, the Philippines, and Germany. This massive job cuts raised uncertainty and anxiety in all its employees, although in October 8, 2019, it was announced that the Deutsche Bank had no plans to perform further job cuts.
There´s no doubt those new and drastic measures are being taken trying to maintain the giant Deutsche Bank alive – which rather than near bankruptcy seemed to be standing at the edge of the deepest of the cliffs. Will the efforts be enough? Will "Ruthless Knof" save the monster from extinction?
Could cryptocurrency be the saviour? See also about Vatican facing bankruptcy.