When you're a student, money can feel like it doesn't go a long way and is incredibly hard to come by. Managing your money well while studying isn't always easy, and many students struggle to keep on top of their finances. Whether you're thinking about studying or you're partway through your degree, there are several things that can help you to manage your money effectively.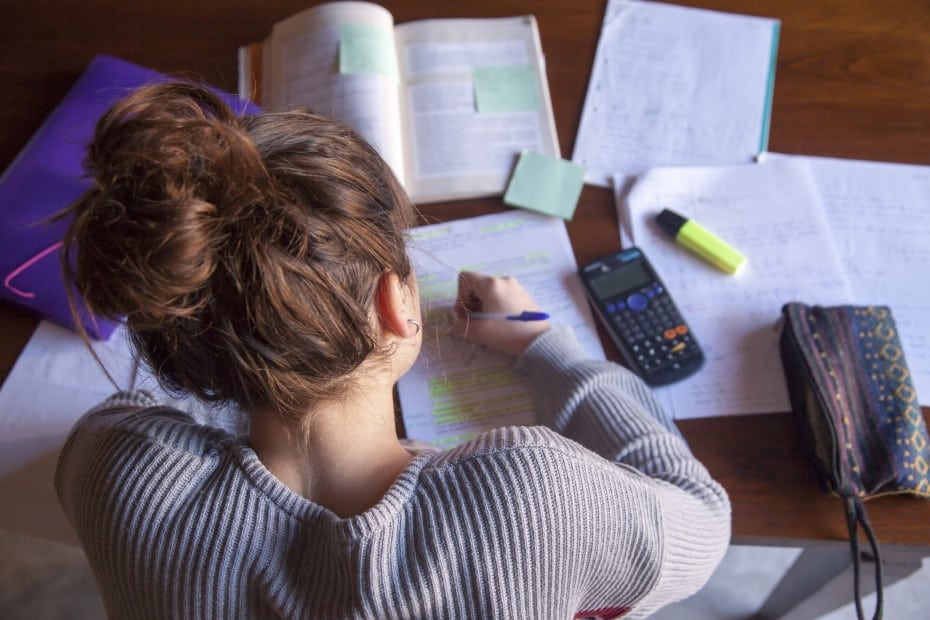 Decide Whether a Student Loan is Right for You
Deciding whether a student loan is right for you can help you to prioritise what you spend your money on. Many students in the UK are eligible for a student loan, which can help to pay for tuition fees as well as accommodation and other student necessities. Some students may also be eligible for certain bursaries, which do not need to be repaid. Taking out student loans if you are eligible can take away some of the stress of studying and help you to cover some of the major costs associated with going to university. Furthermore, you can also ask your university whether it offers bursaries for low-income students, you can apply for government loans or you can look for the best private loans based on your income level.
 Look Out For Student Discounts
Many activities, from transport to dining out and shopping, often come with student discounts. This can help you to save a substantial amount of money over the course of your studies, particularly if you regularly travel home or eat out with friends and other students.
You will often need to show a student ID card in order to be eligible for a student discount. Make sure you are able to collect a card from your university to enable you to prove your student status and make the most of offers and deals. If you're studying online, contact the university to ask how you can obtain your student ID card. 
Study From Home
Studying from home can save you a lot of money in a variety of ways. For example, you could save money on commuting to and from university every day, or reduce the amount of money you might spend on food and drinks outside of the home. You can consider studying online for a degree, which can reduce tuition fees while giving you the flexibility to study from home. Studying an online MBA programme at Aston University, for example, can enable you to attain the degree you want while enjoying the perks of studying from home. It is an increasingly popular choice with first-time students, as well as postgraduate students and mature students returning to education after several years.
Avoid Getting Into Debt
Debt will mean that you have to make monthly payments to pay it off, creating additional costs that can start to interfere with your studies and put you under financial stress. If you already have debt before you begin studying, try to pay off some of the debt beforehand. If this isn't possible, consider contacting a debt helpline to find out how you might be able to put your debt on hold while studying. You may be able to reduce payments or commit to paying off the debt after you graduate.
Avoid getting into debt while studying, and if you need money for an emergency, ask trusted friends and family or look for credit cards that are offered specifically for students. Student credit cards will often have a lower credit limit, which means you can't get into huge amounts of debt. Many banks also offer a lower interest rate for student credit cards, helping you to keep monthly costs lower.
Find a Housemate
Living on your own while studying can be financially impossible and cause stress and anxiety when trying to manage your finances. If you're moving away to study or your income is being reduced while you're studying, find a housemate who can split the rent and household bills with you. Many students choose this option as it enables them to save a huge amount of money each month. Finding another student can also reduce other household bills such as council tax.
Track Your Spending
Keeping track of your spending can help you to understand more about your spending habits and see where you can make savings. It can help you to monitor your spending if you're making large purchases, or help you to see where smaller purchases really start to add up over a few weeks. You can keep track of your spending either by using an online platform or app, or by keeping a note of it using a pen and paper.
Sign Up For Student Deals
Some websites and companies offer deals especially for students. You can sign up to receive notifications and alerts when new deals become available, which can help you to stay up-to-date with all the latest savings on the market. You may be able to save money on subscription services and streaming services, shopping for books and clothes, and buying new electrical devices. Look online and ask friends for their top tips on how to save money and make the most of student deals.
Don't Buy More Than You Need
When it comes to clothing, kitchenware, food and more, many people have a tendency to buy more than they need. This can create a surplus in your home, and it can also mean that you're spending money on things you don't necessarily need. Rather than buying a large quantity of food each week, assess how much you really need to buy. Don't buy enough food to cook every day of the week if you plan to dine out for two or three days. By being honest and accurate about what you do need, you can help to manage your funds better while studying and save money in the process.
Being a student can take a lot of money away from you and make it feel impossible to ever save any money. But certain habits can help you to manage your money and keep on top of your finances in a better way.
0