There is no doubt that debt may make people feel like they are being swept away by a tide of unfavorable money, but there are ways they can change their experience with debt and, more specifically, with loans. Individuals can  take control of their obligations and move toward a stronger financial future by considering alternatives, such as refinancing a vehicle loan through a trusted platform like RateGenius. However, people should ask themselves, "Should they refinance their car?" and then they must examine more closely what refinancing entails in actuality and its benefits for a vehicle credit.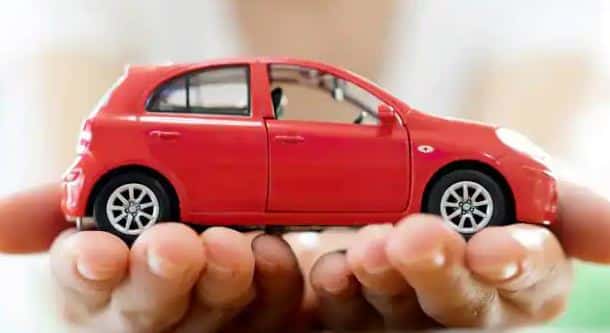 Read on to know if restructuring your vehicle loan is an intelligent choice for you.
What Does an Auto Loan Refinance Mean?
When a lender agrees to issue new credits to a customer with conditions that are ideally advantageous to the customer, whether that be a lower interest rate, lower repayments, or some other incentive as a consequence of new positive development in the customer's finances, that is referred to as refinancing. Refinances often occur when interest rates have changed or when a consumer's credit has improved and they are now eligible for better lending terms.
Benefits:
A person's specific scenario will determine how a refinanced vehicle loan affects them. Hence, as they go through the advantages of refinancing a vehicle credit, they should be mindful of keeping their budget and way of life in order.
Avoid Paying Additional Interest: Refinancing any form of loan is frequently done by customers to benefit from cheaper interest rates. You might be able to acquire lending with a lower interest rate if your creditworthiness has improved or if national interest rates have decreased. As a result, you save money and should be able to pay off your debt more quickly.
Debt Consolidation: The option to combine debt is another benefit borrowers enjoy when refinancing an auto loan. In essence, debt consolidation implies that you would have one obligation to worry about in place of several monthly lending installments. Some people find that this structure's simplicity makes it easier to make monthly installments and maintain their finances.
Reduced Loan Terms: You could consider repaying your credit quickly if you want to close the debt. Depending on your lending arrangement, you might make additional payments to reduce your obligation with refinancing, but ensure there are no early repayment charges.
Easier to Manage Installments: Refinancing could help folks decrease their monthly installments if they're having trouble with their vehicle lending payments.
Remember that your credit's term will extend if you reduce your monthly repayments.
Final Thoughts:
Should your car be refinanced? It depends. Before deciding if refinancing is worthwhile, you should consider how the possible benefits and drawbacks will affect your financial profile.
Use platforms like RateGenius to evaluate your refinancing possibilities and the lenders who would offer the lowest rate or repayment.
These platforms incorporate your credit score, loan information, and other pertinent elements of your financial history to assist you in making wise and sound financial decisions and strengthen your connection with money management.
0