Date: 2nd September 2021, Tashkent – Republic of Uzbekistan
It gives us a great pleasure to invite you to participate in the Islamic Development Bank Group (IsDB Group) Private Sector Forum in conjunction with the 46 Annual Board of Governors Meeting in Tashkent —- Republic of Uzbekistan under the theme "Respond, Restore, Restart: Post- COVID Resilience and Prosperity for all". The Forum will take place at the Tashkent City Congress Hall, Tashkent – Republic of Uzbekistan, on 24 September 2021 from 09:30 to 16:30 (Tashkent time).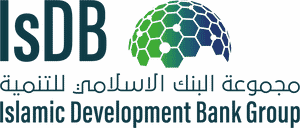 The main objective of the Private Sector Forum is to highlight IsDB Group activities, services, initiatives and joint solutions in member countries (investment, trade and insurance). The Private Sector Forum shall provide a unique platform to network and establish business relations and partnerships with other leading representatives and counterparts from business community in order to share their related experience, success stories & best practices and to explore together the investment and trade opportunities offered by CIS countries. Furthermore, it will connect business communities in member countries by arranging parallel B2B and B2G scheduled meetings.
The Government of the Republic of Uzbekistan and the IsDB Group, conscious of the challenge linked to the exceptional circumstances posed by the COVID-19 pandemic and cognizant of the safety of all delegates and participants. In this regard, a comprehensive health and safety plan has been prepared, which includes risk mitigation measures, guidelines to manage the flow of participants, specific COVID-19 related hygienic measures, and pre-emptive safety procedures.
In this regard, we are pleased to invite your esteemed organization to participate and provide the necessary media coverage for this forum. We are confident that your presence and active participation in this important event will contribute to the successful achievement of its objectives.
For further information on the provisional program, registration and logistics, please refer to the Private Sector Forum website (www.IsDBG-PSF.org)
Contact details: Hassan Khalifa, (email: hkhalita@isdb.org,mobile: +966569326822)
Mohamed AI Saati, (email: mfs@isdb.org , mobile: +966554315181)
Please accept our profound regards and looking forward to receiving your positive reply at your earliest opportunity.
Yours Sincerely,

0