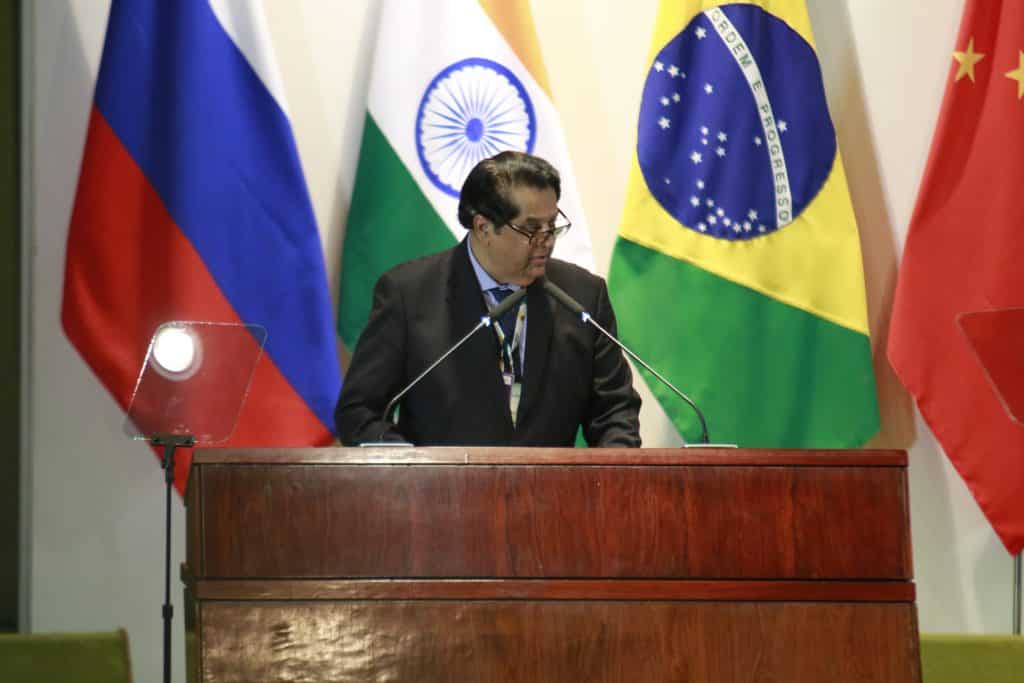 On November 14, 2019, Mr. K.V. Kamath, President of the New Development Bank reported to the Leaders of Brazil, Russia, India, China and South Africa during the 11th BRICS Summit in Brasilia, Brazil.
"Thus far, the NDB has approved 46 projects for USD 12.8 billion in our member countries. By the end of this year, we expect the approvals to reach about USD 15 billion. In 2020, we are targeting approvals of USD 8-10 billion," said Mr. K.V. Kamath.
"We are measuring the impact of our work through our contributions to the achievement of the Sustainable Development Goals that our members have committed to. We are also supporting projects that address some of the core developmental needs in our member countries, as articulated in their development agendas," said the NDB President.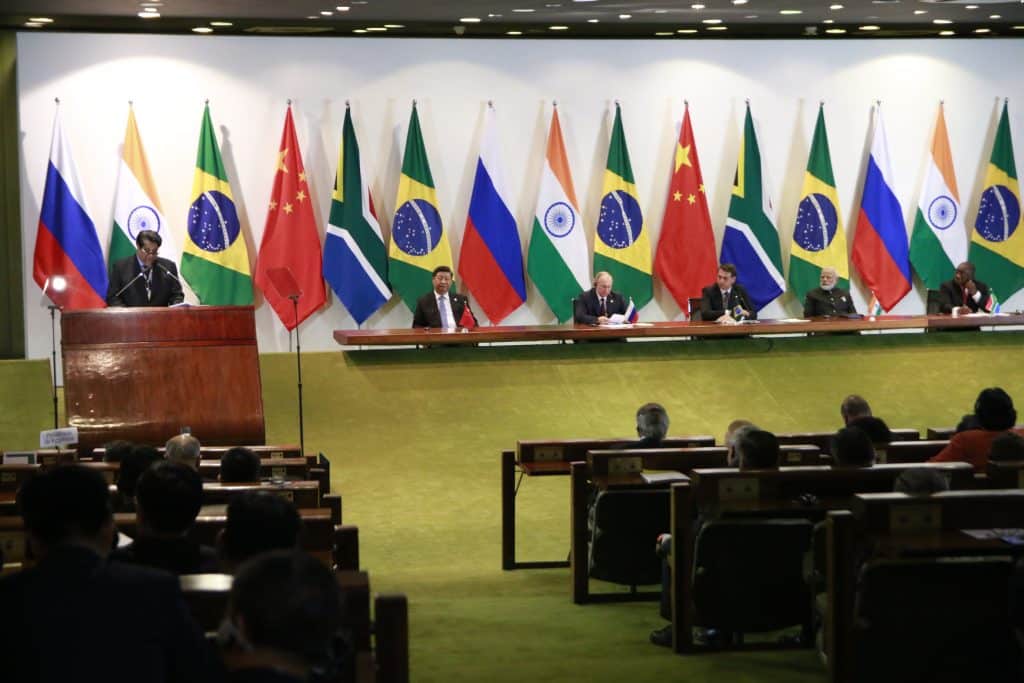 Mr. K.V. Kamath highlighted operations of the Bank in its member countries:
In Brazil, the NDB is supporting improved physical connectivity of remote areas to logistical hubs while simultaneously laying the infrastructure for enhanced digital connectivity.
In Russia, in addition to financing infrastructure that will conserve and improve accessibility to historic and cultural centers, the Bank is moving into new areas such as bringing digital technologies to the judicial system, expanding higher education and supporting railway sector.
In India, the NDB is investing in improving connectivity of rural areas to markets and opportunities, as well as in better management of water resources.
In China, the Bank is contributing to the rehabilitation and restoration of environmental assets that were adversely impacted during the phases of rapid growth and lending for innovative green technologies.
In South Africa, the NDB is assisting energy and water projects, two areas that are at the heart of the country's economic and social challenges.
"NDB has thus far received USD 5.6 billion in capital, including advance payments of the fifth instalment by China and Russia. We expect to receive the balance USD 900 million of the fifth instalment from our other three members by January 2020," stated the NDB President.
"The Bank's Africa Regional Center in Johannesburg has proved that on-the-ground presence makes a big difference to our work. Our Brazil office is already staffed and ready to open and we await completion of necessary formalities. Preparations for our office in Moscow are at an advanced stage and we will open this office early next year. We will follow that up with our Delhi office in the first half of 2020," added Mr. K.V. Kamath.
"Going forward, the Bank is capable of sustaining between USD 8-10 billion of annual lending. With the initial USD 10 billion of capital that has been provided to it by the founding members, by 2027, the Bank can achieve a total asset book of about USD 50 billion."
"As and when the decision is taken to admit new members to the Bank, and capital from these new members is received, the Bank can grow further. Under this scenario, it can achieve a total asset book of about USD 90 billion by 2027," projected the NDB President.
Background Information
The NDB was established by Brazil, Russia, India, China and South Africa to mobilize resources for infrastructure and sustainable development projects in BRICS and other emerging economies and developing countries, complementing the existing efforts of multilateral and regional financial institutions for global growth and development. To fulfill its purpose, the NDB will support public or private projects through loans, guarantees, equity participation and other financial instruments. According to the NDB's General Strategy, sustainable infrastructure development is at the core of the Bank's operational strategy for 2017-2021. The NDB received AA+ long-term issuer credit ratings from S&P and Fitch and AAA foreign currency long-term issuer rating from Japan Credit Rating Agency (JCR).
Read the full text of the President's Report on the NDB website: https://www.ndb.int/president_desk/report-of-the-president-2019/ 
0