As a business owner, you need to ensure that your products and services are high quality, that you're marketing them correctly, and that your employees are productive and happy. However, one of the most important things you can do for your business is to protect your assets. Here are five simple ways to accomplish this: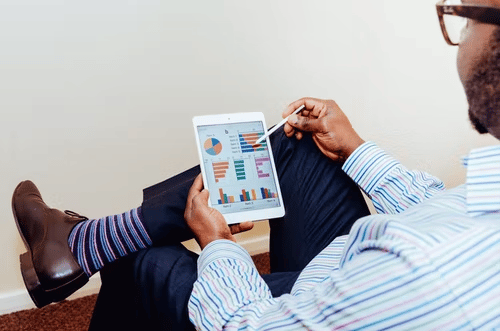 1.  Have an Efficient Data Back-Up System
Your business records could be lost forever in a fire, flood, or other disasters, so it's crucial to have a data backup system at the top of your asset management strategies. There are many ways to do this, but one of the most popular is using cloud-based storage. This way, even if your physical records are destroyed, you'll still have a digital copy that you can access from anywhere.
2.  Get Insurance
Insuring your assets is one of the simplest and most effective ways to protect your business. Many types of insurance are available, so be sure to talk to your agent about the best coverage for your business. You may also consider getting liability insurance to protect yourself from lawsuits. In addition, insurance can help to offset the cost of repairs or replacement items. While the initial cost of premiums may seem like a burden, it is nothing compared to the financial losses that could occur in an accident or disaster.
3.  Keep Good Records
This includes keeping track of your inventory, recording all transactions, and maintaining accurate financial statements. Good record keeping will help you track what you have and where it is, making it easier to recover if something goes wrong. It can also help you spot problems early on and make it easier to track down assets if they are lost or stolen.
Good record keeping can also help you avoid tax problems. Make sure you keep track of all your deductions so that you don't end up overpaying on your taxes. You can do this by taking advantage of business accounting services from reputable providers like Pherrus Financial. These services can help you keep track of your expenses and avoid potential problems.
4.  Invest in Security
Invest in security like security cameras, alarms, and even guards. If you have a lot of valuable equipment or inventory, investing in a robust security system is worth investing in. It will help deter thieves and give you peace of mind knowing that your things are safe. You can also use security measures to protect your data. Be sure to encrypt any sensitive information and keep it in a secure location. Only give access to people who need it, and change the passwords regularly.
5.  Monitor Activity
Even if you have all the security measures, check in on your employees and monitor their activity regularly. Review your financial records and look for any red flags. If something doesn't seem right, don't be afraid to investigate further. In addition, it is also important to monitor activity online. Cybercrime is a growing threat, and businesses must take steps to protect themselves from attacks.
There are many different ways to protect your business assets. You can help safeguard your business against potential risks by taking some simple precautions.
0