The manufacturing industry is super dynamic and highly competitive. There is continuous stress on manufacturers to adopt newer ways of conducting their business.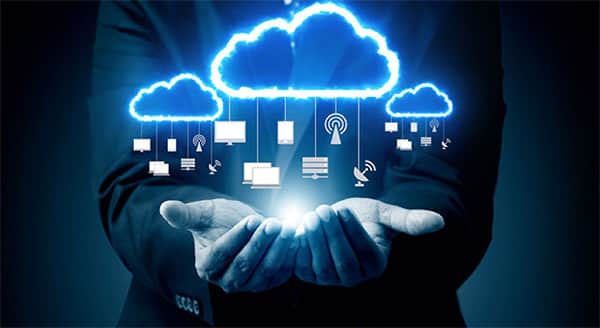 To run a successful manufacturing business, owners must focus on achieving multiple parameters such as,
Proper forecasting of customer needs
Right control over inventory
Efficient management of sales leads
Zero wastage
Optimised ROI
A cloud ERP solution like https://www.netsuite.com.au/portal/au/products/erp.shtml can handle manufacturing concerns efficiently. It can also aid in achieving the success parameters more effortlessly. Read on to find out how implementing a cloud ERP system can help your manufacturing business.
Enhanced Inventory Control
The ERP solution streamlines your supply chain and ensures customer demand is always met promptly. By using the supply chain management module, manufacturers can build optimised logistics strategies. With access to real-time data, there is greater accuracy in forecasting and lower inventory costs.
Improved Decision Making
The ERP solution represents a centralised view of all business operations. The central hub offers essential information about sales, customers, finances, labour management, etc. Stakeholders can make use of the data on a real-time basis to make an accurate decision. An ERP solution is the key to making perfect forecasting and budget plans.
Better Quality Management
Quality control is a critical aspect of any manufacturing process. The cloud ERP solution includes in-built features adhering to optimal quality standards. It improves process and product quality by maintaining related documents in the centralised hub. The documents include standards about manufacturing processes, audits, safety management, and employee training and management.
Better Data Storage
ERP systems eliminate the need for error-prone, redundant manual processes. With a sound ERP solution, your data is cleaned and processed efficiently. The data is then stored using the highest levels of security and privacy parameters.
Manufacturers can access the data from any location, using any device. The access controls are well-defined to ensure the optimal safety of data.
Optimised Customer Relationship Management
Manufacturing companies must stay connected to customers consistently and understand their impulses. The CRM module (customer relationship management) of the ERP solution ensures optimised customer satisfaction.
CRM improves customer response time. It helps the sales team to track and follow up with leads easily. It captures customer interactions from multiple sources and ensures that the customer is presented with the right product at the right time.
Better Supplier Collaboration
The ERP system takes care of your supplier relationships too. With an enhanced internal communication system, your team is well-prepared to handle suppliers from any part of the world. ERP reduces response time, helps track down issues promptly, and aids in resolving the problems with proper damage control.
Enhanced Revenue and Better Cost Control
An ERP solution can improve business revenue and help with cost reduction in multiple ways. Some of them are,
Automation of tasks leads to lowered labour costs.
Unlocking newer revenue streams by helping the business go digital.
Optimised inventory management that cuts down operating and administrative costs.
Better control over the quality of products makes business growth inevitable.
Cloud ERP System versus In-House Deployment
Some manufacturers believe that an in-house ERP system offers better control over their data and operations. This is, however, not true, and the cloud ERP solution is always the winner. Here are some of the critical benefits of a cloud system.
Automatic upgrades
Access to real-time data from any place and any device
Lowered costs
Saves more time
A cloud-based solution is easily scalable
Shorter deployment times
However, you cannot achieve the multiple benefits of an ERP system for manufacturing companies by simply deploying any software solution.
A trusted solution ensures 100% profitability and business growth. Explore the critical modules of ERP solutions and find out the different ways it can help your business grow.
0