The most awaited international business conference is coming. Join InvestPro UAE Dubai 2019 Conference and Workshop, which is held on November 13-14 at the Oberoi Dubai hotel.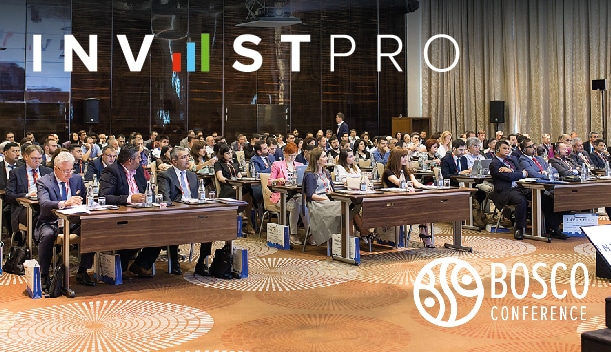 InvestPro UAE Dubai 2019 is the largest and most significant conference on investment migration, wealth management and asset protection in the Middle East, which will gather over 300 attendees, a multitude of industry leaders, financial advisors and international service providers who will share first-hand information on the latest developments in residence and citizenship planning, taxation, investment opportunities.
The InvestPro conference program:
Investing in technology companies, Awad Capital (UAE)
Immigration by investment to USA (EB5), Mona Shah & Associate (USA)
International insurance solutions and tailored risk management programs for Ultra-High-Net-Worth families, Sophos Advisors (USA)
UK Immigration Options vs. Global Alternatives: Case Studies, Beyond Residence &Citizenship (UK)
Navigating Market Risk with Alternative Assets, MMG Finance LLC (Panama)
The Caribbean is Dead: The U.S. is the Future for International Banking, Stern International Bank (USA)
Cyprus as international economic center, MCIT (Cyprus)
Obtaining a higher education degree in Cyprus as a way to integrate into economic, social and political systems worldwide, Aurora Consulting (Cyprus)
New opportunities in Georgia: Simple registration/Operations. Easy banking. Low taxes, Hualing Kutaisi Free Industrial Zone (Georgia)
Business in Russia: Create opportunities and Navigate business risks, Interfax (Russia)
Substance and the Migration of Companies to Dubai, Swiss ILC Management Services (UAE)
You may see the final conference program by the link.
Why attend InvestPro?
25+ Speakers – CEOs and Owners of leading companies of the industry;
More than 16 hours of practical material and insider information;
More than 26 workshop tables and opportunity to receive consultation;
300+ potential customers, clients, and new partners for 2 days networking in the heart of Dubai;
Representatives of more than 30 countries: Europe, CIS and Baltic region, Asia, the United States, and Canada;
Business networking with your clients and partners during the cocktails at the end of each day, coffee breaks and lunches;
The luxurious venue, perfect conference organization and the highest professional level of participants.
Participation terms:
Companies from UAE: the participation for 1 Top Manager from the company is complimentary until 01.11.19 with your unique promo code CFIco.
The cost for delegates from other countries, as well as companies that are located in UAE and engaged in consulting in the field of investment abroad, the purchase of real estate abroad, asset management, opening an account in a foreign bank, registration of a company abroad – EUR 300.
Receive 10% discount with CFIco10 promo code.
Do not miss the most significant conference in Dubai!
For more information, please contact Bosco Conference: +44 203 519 34 84; bc@bosco-conference.com

See more at CFI.co Blog
0