Has your bank undergone digital transformation? Consumer banks are now reinventing themselves for the digital age, adopting fully digital core banking solutions to maintain competitiveness in the face of industry-wide mergers and consolidation as well as challenges from novel payment platforms, card providers, and alternative finance companies.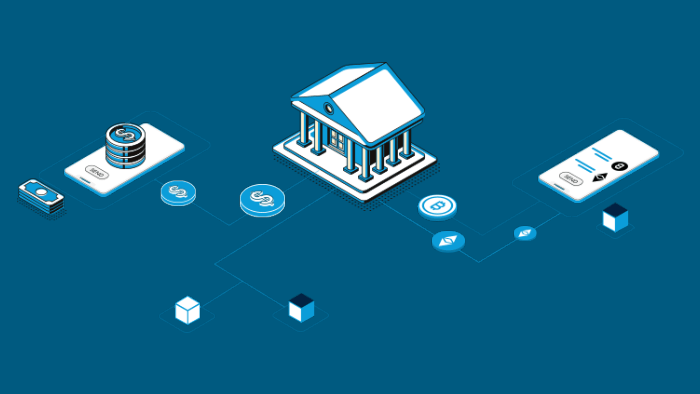 But while the complete digitalization of consumer banks is a foregone conclusion, digital transformation alone will not be enough to ensure that all retail banks become competitive. Financial institutions will also have to understand how they can use their technology acquisitions to deliver a seamless and personalized customer experience.
Here are some key areas of customer experience retail banks will have to master:
True Omnichannel Service
Finance technology providers can now provide retail banks with potent capabilities for addressing every point of the customer journey, right out of the box. However, not all banking solutions provide a real omnichannel experience where a customer can move from a web app to a mobile app to social media or even switch branches without barriers in their service.
To be truly competitive, retail banks need to adopt a core banking solution that offers customers seamless transitions between any channel they choose. Once data on legacy systems is migrated to the new core banking platform, banks can more effectively streamline and automate data processing, creating the groundwork for an omnichannel service and elevating the experience for both customers and employees.
Apart from short-term user experience benefits for system users, moving to a truly omnichannel service model also gives banks a clear up-to-the-minute idea of each client's habits and preferences. This ultimately makes it possible to provide continuous improvements and create personalized products for clients based on their history.
User Side Personalization
Today, Gen-X, millennial, and Gen-Zcustomers are leaving behind traditional banking experiences for the seamless contactless banking offered by fintechs, neobanks, and digitally transformed retail banks. This is because retail finance customers are now, more than ever, demanding higher levels of personalization, particularly in areas of personal finance.
In 2017, about a third of retail bank customers who abandoned their bank did so because of a perceived lack of personalization options or barriers to facilitating tailored experiences. With many more customers having adopted more digital, socially distanced lives in the wake of the COVID-19 pandemic, there is even less of a reason for banks to ignore the demand—and cost-saving potential—of letting customers do things their own way.
Better Chatbots
Using chatbots not only helps improve the experience for customers but for bank employees as well. Properly set up chatbots can leave human customer service representatives to focus on more complex cases as well as tasks that create value, driving up job satisfaction and positively affecting future customer interactions.
Chatbots are already somewhat impressive, but modern core banking solutions are taking them to the next level. Next-generation chatbots are set to save US banks up to USD 7.3 billion in 2023, representing a 3,400% increase in operational savings from 2019. These savings are likely to increase even more as retail banks become more adept at understanding where and how chatbots can be implemented.
Open Banking
An open application programming interface (API) is now necessary for businesses seeking to build app ecosystems that encourage the frequent use of their platforms. Many core banking solutions available to consumer banks allow for open APIs, letting retail banks, ecommerce sites, payment platforms, and fintechs work together to create seamless experiences for retail customers.
In the banking industry, "open banking" or the move toward open APIs has been credited with improving customer experiences, opening up new revenue streams, and reaching underserved customers. They also allow participants to securely share data that would otherwise be unavailable, driving innovation in retail banking and permitting banks an even wider, more nuanced view of their market.
Friction-Free Processes through Automation
Current-generation core banking solutions leverage cloud computing, advanced artificial intelligence, and machine learning technologies to facilitate and preempt the needs of users. Using these technologies not only helps customers and other system users get through processes quicker, but it also helps them get through these more securely as well.
For instance, some retail banks are already using new core banking solutions to drastically reduce loan application waiting times, facilitating loans in minutes rather than days. Marketing, compliance, customer service, and anti-money laundering functions are now being automated with these new platforms, creating a smooth experience from the perspective of a retail bank's customers.
Retail banks need to be keenly aware of the specific aspects of the customer experience that they can influence with current-generation core banking solutions. This is especially because not all solutions on the market are necessarily a good fit for all banks.
Knowing key areas that the bank needs to go on can greatly simplify the bank's platform selection process, allowing them to choose a solution that meets all of their requirements with minimal or no customization needed. This will not only bring down the costs associated with digital transformation but will also help the bank's transition to a more customer-centric business model be as trouble-free as possible.
0