The way different companies used to do business has been changed dramatically in the last few years. Now, there are the latest and modern solutions for companies and businesses in order to enhance their productivity and grow their businesses.
Managed services for businesses have genuinely revolutionized the start-up culture. There are different kinds of service providers for your business all around the globe. It means you don't have to a separate department for everything. Instead, you can just get managed services. For example, Managed IT services for small and mid-sized organizations are easily available, and you can easily take benefits from it.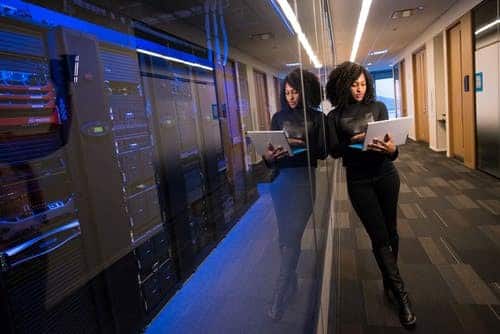 Here are some of the reasons that make managed IT services a must-have for your business:
Efficient and Reliable IT Operations
When it comes to IT operations, you need to have an efficient and reliable team to take care of the important things. It is only possible when you have a team full of experts to perform on-demand IT support. Therefore, if you get managed IT services, you'll know that you have a collaborative partner to make things easy for your business. Hence, you'll be able to focus on matters other than IT support.
Enhanced Compliance and Security
IT management services make sure that they provide ultimate compliance and security to your business. If you have an in house IT team, then if things go south and there is a security breach, your system will be compromised. So, you'll have to spend a good deal of money to make sure that you have unbreakable security. But, if you get managed services, then they will take care of all the security details for your business.
Proactive Maintenance Approach
When it comes to IT support, it means that you'll be needing regular maintenance. This maintenance can be extremely time consuming, and if not done on time, it can affect your business operations. Therefore, make sure that you have the right approach for maintenance. It is important because, if delayed, it can cause serious damage to standard operations and workflow of your business.
A Cost-Effective Solution
If you are a small or medium-sized business, then obviously, finance is difficult for you to manage. You can't afford to build a complete in-house tech support team. It requires a lot of infrastructure and resources. Therefore, getting the services of a company is a cheap and wise option for small and medium-sized businesses. Now, even the big companies around the globe are choosing such companies because of all the benefits they have to offer.
Enables the Internal Staff to Be More Productive
Lastly, the most important thing for any business is the high productivity of the staff. When you have managed services from another company, it'll definitely easily burden off your own employees. Hence, they will have more time and resources to focus on other important business operations. It'll be the ultimate help for your business's growth because his growth highly depends on the productivity of your employees.